Getting to grips with employment and HR law
This half day seminar will cover:
The headache of recruitment – do's and don'ts
Contracts – why should you have them and what should be included.
Policies and procedures – understand what to do with a flexible working request, how to use your grievance and disciplinary procedure effectively, sickness absence how to manage and what to do, why you need a Christmas party policy.
Workers – who are they and what do they do?
Auto-enrolment Pension – What's it all about? Have you received your staging date?
Is my Hygienist/Therapist genuinely self-employed? Understand the self-employed status, the effects and the risks
Our speakers

Sarah Buxton
Sarah Buxton is a dental HR and employment specialist solicitor who has been acting for practice owners, employers and managers for over several years. She specialises in all aspects of HR and employment law including producing bespoke self-employed hygienist/therapist agreements, associate agreements and employment contracts.
She provides on-going daily advice on management and employment issues such as how to deal with lateness, sickness, absences, maternity/paternity leave, dismissals and redundancies.
Sarah also represents employers at the Employment Tribunal in respect of employment disputes.
Sarah is also an Ambassador and legal advisor to ADAM's chosen charity Heart Your Smile.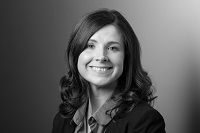 Dawn Dickson
Dawn is Head of the Davidson Chalmers Employment & HR Team and advises dentists, doctors, and other health professionals on a range of employment related issues including recruitment and selection, discrimination, TUPE transfers and performance management.
The Davidson Chalmers Employment & HR Team has extensive experience advising employers and employees alike, so understands both sides of any issue. The team works in partnership with clients to resolve employment issues in a practical and commercial way.
Dawn has recently advised a number of dentists on the issues around the employment status of dental associates. A number of recent Employment Tribunal decisions have altered their status from being self-employed to employee. These decisions could potentially have extremely far reaching implications across the dental profession.
Dates & Locations
Five dates have been scheduled for autumn 2015 at venues around the country.
Registration is at 1:00pm. The seminar is at 1:30–5:00pm.
The West Country
Salisbury
Speaker: Sara Buxton
9 October 2015
Wales
Cardiff
Speaker: Sara Buxton
30 October 2015
The North East
Leeds
Speaker: Sara Buxton
13 November 2015
Scotland
Livingstone
Speaker: Dawn Dickson
27 November 2015
London and the South East
London
Speaker: Sara Buxton
4 December 2015
Delegate Rates
ADAM members £35
Non-members £65
Terms and conditions apply to all bookings – available upon request.
Book Online or telephone 01452 729522
In partnership with: